NDA: to sign or not to sign?
Who is this webinar for?
This is an online interactive workshop for all those freelancers whose clients ask them to sign Non-Disclosure Agreements (NDAs).
Why do you need to attend this webinar?
Most of us get asked by our clients to sign a non-disclosure agreement to protect their confidentiality. But NDAs clauses try to impose restrictions and limitations on important aspects related to our business, such as:
Where we work

How long we can work

Who we can work for/ with

Destruction of all materials related to the job once the job is completed
NDAs also seek to impose sanctions for breach of confidentiality.
This webinar will help you to understand these serious legal matters so that you can be clear about what you commit to when you sign NDAs.
What will be covered:
You will learn about the purpose of an NDA, the typical content of an NDA and its implications. Importantly, you will learn about the reasonableness test: what the courts consider unreasonable as regards certain fetters on our working conditions (for example not to work in a particular subject area for the next 10 years).
What is included in this course?
You will first hear a presentation by Sue Leschen, lawyer-linguist, and will then be invited to reveal their NDA dilemmas to the workshop group for constructive discussion. Sue will provide advice on which clauses we should sign as well as those we should seek to renegotiate and will also touch on relevant unfair contract terms and data protection law.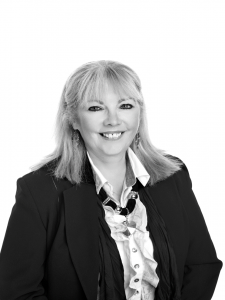 Your Presenter: Sue Leschen 
Sue Leschen is an entrepreneurial lawyer–linguist who has successfully married her twin passions of law and languages. Her company Avocate Legal and Business French Interpreting and Translation Services Ltd is based in Manchester, UK.
Sue is a member of the CIOL Interpreting Division Steering Group and holds Chartered Linguist (Interpreter) status.
Sue sits on the Professional Conduct Committee of the National Registers of Communication Professionals working with Deaf and Deaf-Blind Persons.
Sue is also an active member of both the Association of Police and Court Interpreters (APCI) and also of the Association of Interpreters and Translators (AIT).
Sue supports the use of properly qualified and prepared, insured and security-checked interpreters.