Tricks & hacks for working online: lessons learned in the pandemic
In the past couple of years,  due to movement restrictions, the whole planet was forced to go online, and the interpreters with it. We had to adjust, and fast, learning the tricks of the trade on our way. We were scared, stressed out and overwhelmed – but we pushed through, we survived and learned a lot! Let us discuss what kept us afloat and share the experience and lessons learned.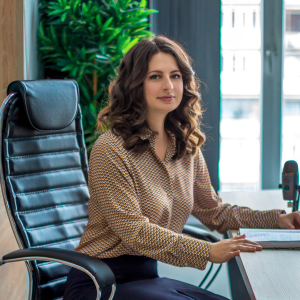 Your Presenter: Natalia Fedorenkova
Natalia is the Alumnus of Moscow State Lomonosov University, Faculty of Philology, Department of the Theory and Practice of Translation. From 2007 to 2017 she worked as an inhouse interpreter/translator in Gazprom VNIIGAZ LLC and CB&I (now – McDermott). Since 2017, a freelance conference interpreter, and in the last two years she has engaged in remote simultaneous interpreting (RSI) with Interprefy, Interactio, Verspeak and TRANSLIT. Speaker at III and IV Global Dialogue International Forum of Conference Interpreters, UTIC-2020, Translation Forum Russia 2020. Organiser of RSI webinars for interpreters and business.