Diverse approaches to medical interpreting: lessons for all interpreters
As interpreters expand their work reach from the local to global, they need to become aware of diverse approaches to interpreting that exist in various countries. This diversity is particularly visible in medical interpreting. An interpreter who is trained, for instance, in Australia, but is planning to provide OPI services in Europe through one of the international platforms, needs to know that different expectations may exist relating to their performance. In his presentation, Hans Verrept will describe different existing approaches to medical interpreting and will outline potential pitfalls and faux pax that interpreters need to learn to avoid.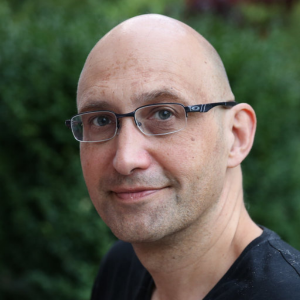 Your Presenter: Hans Verrept
Hans is the Head of the intercultural mediation and policy support unit of Belgium Federal Public Service for Health. He studied Philology and Social and Cultural Anthropology and has conducted research in the area of intercultural mediation in health care, cultural competence and traditional health care systems at the universities of Antwerp and Brussels. Hans has worked with the Council of Europe, the International Medical Interpreters Organisation, and WHO. He is the author of  the report prepared for WHO-Europe titled "What are the roles of intercultural mediators in health care and what is the evidence on their contributions and effectiveness in improving accessibility and quality of care for refugees and migrants in the WHO European Region".